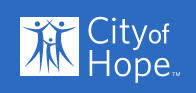 Website: http://www.cityofhope.org
Research and Due Diligence: Click Here
About City of Hope
City of Hope is recognized worldwide for its compassionate patient care, innovative science and translational research, which rapidly turn laboratory breakthroughs into promising new therapies. They are one of only 40 National Cancer Institute-designated Comprehensive Cancer Centers and a founding member of the National Comprehensive Cancer Network. An independent biomedical research, treatment, and education institution, they are a leader in the fight to conquer cancer, diabetes, HIV/AIDS and other life-threatening diseases.
For nearly 100 years, City of Hope's pioneering research has brought the world closer to cures for many life-threatening diseases, from cancer to diabetes. As an independent medical and research institution, they break through the barriers that traditionally stand between scientists and physicians, accelerating the application of laboratory findings to more effective treatments.
City of Hope works with urgency because time matters. Patients with cancer need better options today, not next week or next year. Every day they pursue new and better ways to improve the lives of men, women and children here and around the world – and have for almost 100 years. For many people, City of Hope is where hope begins.
Recognition: Bill Finkel, Barry and Irene Tyson, and Christine Pechera