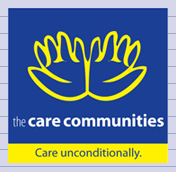 Website: http://www.thecarecommunities.org
Research and Due Diligence: Click Here
About Interfaith Care Alliance (AIDS Ride)
The Care Communities was formed by dedicated people of faith who wanted to provide practical and compassionate support to those living with AIDS in the Austin area. As TCC grew, it expanded its focus to include cancer. It provides practical and compassionate support through volunteer Care Teams for people with serious illness, so that no one will face a serious illness alone without the loving care of a community to sustain everyday living. TCC believes that a team of caring people can provide more support than one person and that sharing support makes care possible.
Some additional core beliefs of The Care Communities are that people should feel free to be who they are and express themselves openly, that everyone deserves honestly and integrity, that miracles happen every day when someone cares for another, and that heroes are born through the smallest acts of care.
Finally, The Care Communities believe that people facing a serious illness have support from power higher than their own, and that in facing AIDS or cancer there is strength in numbers, comfort in care and hope in support!
Recognition: Miriam Raviv