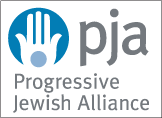 Website: bendthearc.us
Research and Due Diligence: Click Here
About Beneath the Arc
Was founded by Jews seeking to assert a Jewish presence in campaigns for social justice in Southern California. Beneath the Arc educates, advocates, and organizes on issues of peace, equality, diversity, and justice, as a progressive voice in the Jewish community and a Jewish voice in the progressive community.
Beneath the Arc serves as a vehicle connecting Jews to the critical social justice issues of the day, to the life of the cities in which they live, and to the Jewish tradition of working for tikkun olam. Through organizing around the values of tikkun olam, through encounter with Jewish sources and learning, and through strategic social justice work, Beneath the Arc works to create a Jewishly-literate membership that examines core Jewish values in a new way, and to "bring back" to Jewish communal life many individuals who would be otherwise disconnected.
Under the rubric "tikkun ha ir, tikkun olam" (repair of the city, repair of the world), they also participate in the broader community coalitions working to build a better California (and America) for all of its inhabitants.
Recognition: Jeffrey Brunner and Dayla Cabeza de Vaca of UBS