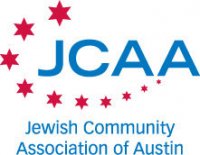 Website: http://www.shalomaustin.org
Research and Due Diligence: Click Here
About Jewish Community Association of Austin
The Jewish Community Association of Austin (JCAA) supports an innovative community where Jewish living and learning can thrive. Located primarily on the 40-acre Dell Jewish Community Campus in Northwest Austin, the JCAA provides a vast array of services and programs, from enrichment opportunities for all ages to support services for families, from health- and wellness-oriented programming to global philanthropy.
An umbrella organization, the JCAA includes five main divisions whos branches work together to comprehensively address the needs of Austin\\\'s Jewish community in collaboration with area congregations, schools, and community organizations. The JCAA connects individuals and families to Israel and the Jewish people, strengthens Jewish identity and commitment, and helps community members explore meaningful paths to Jewish living.
The mission of the JCAA is to enhance the quality of Jewish life in the greater Austin area and around the world, through charitable, educational, social service, cultural, religious, and recreational endeavors.
The operations of the JCAA are guided by the core Jewish values of tzedakah (justice, charity, righteousness), tikkun olam (repairing the world), and gemulat chassidim (acts of loving kindness).
Recognition: Miriam Raviv